---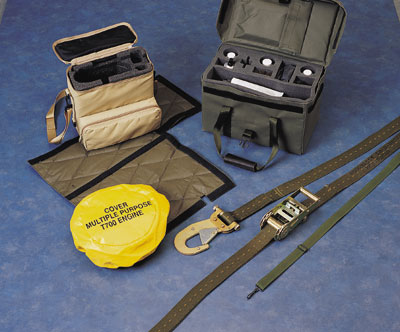 M.M. Reif Ltd. offers a diverse list of product catagories including bags, belts, black out curtains, carrying straps, cases covers, curtain dividers, fire curtains, floor covers, harnesses, pouches, salvage blankets, slings, tarps, wall padding, vests, web strap & assemblies, welding blankets, windscreens and windsocks.
M.M. Reif Ltd. offers research and engineering services in the development of defense related products as well as commercial and industrial applications. No matter how unique or complex, we'll work together to design, engineer and produce the product you need. All defense documentation and engineering is executed in accordance with DOD-D-1000 levels I II and III.
Inspectors insure that every item meets or exceeds requied specifications. Our process control system enables us to guarantee all manufactured products with a 100% customer product acceptance goal. Our military quality assurance system complies with Mil-I-45208.
[Home][Products][Services][History][Quality][Facility][Contact]
850 Albany Street • PO Box 191490 • Roxbury, MA 02119
617-442-9500 • Fax 617-442-3377
© Copyright MMReif Ltd. 2001
All Rights Reserved